I have always wanted to add to this site some information about the city where I live, Turin (Torino). Well, it is not much related to choral music, but I added anyway: this is a very overlooked and underestimated city and I belive it deserves some space here. If you are just a bit interested, please go on and you won't be disappointed!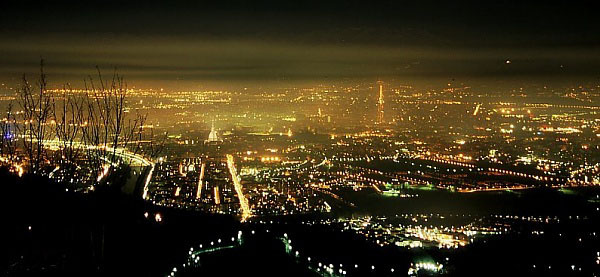 The best known building of the city is the Mole Antonelliana, which houses the National Cinema Museum.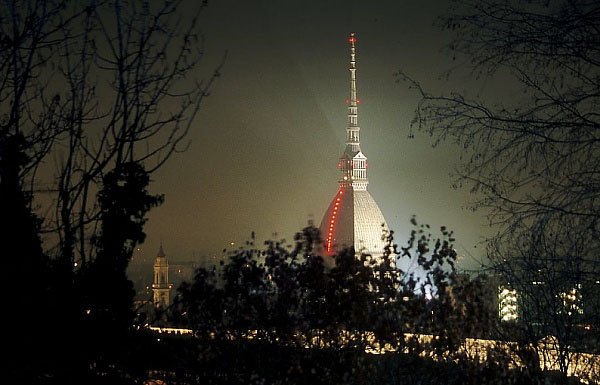 Mole Antonelliana
The Palatine Towers are well preserved Roman remains worth visiting. The Cathedral of St John the Baptist houses the Shroud of Turin, an old linen cloth with an imprint of a man, which is believed by many to be the cloth that covered Jesus in his grave.
The Museo Egizio has the most important collection of Egyptian antiquities in the world after the Cairo Museum.
Turin has buildings of great historical and architectural interest: the Savoy Residences. In addition to the Royal Palace (the official residence of the Savoys until 1865) there are many palaces, residences and castles in the city centre and in the surrounding towns. Turin is home to Palazzo Chiablese, the Royal Armoury, the Royal Library, Palazzo Madama, Palazzo Carignano, Palazzo Bricherasio, Palazzo Cavour, Palazzo Paravia, Villa della Regina and the Valentino Castle just to name a few.
Not far from Turin, the castles of Rivoli, Moncalieri, Venaria, Agliè, Racconigi, and Pavone can be visited, the Royal Palace of Venaria being the most important of all.
The Hunting Lodge by Juvarra can be admired in Stupinigi and there is also the royal estate in Pollenzo. Some of these host events, exhibitions and cultural initiatives capable of attracting national and international visitors alike. In 1997, this complex of historical buildings was recognised as a World Heritage Sites by UNESCO.
If you come to Turin, you should also have a walk to admire the amazing baroque squares (piazza Castello, piazza San Carlo, piazza Vittorio, piazza Statuto and many others) and the unique arcade streets (via Po, via Cernaia, corso Vittorio Emanuele, Via Roma, Via Pietro Micca, corso Vinzaglio).
In the hills overlooking the city, visitors can admire the basilica church of Superga and enjoy a view of Turin against a backdrop of the snow-capped Alps. The basilica holds the tombs of many of the dukes of Savoy, as well as many of the kings of Sardinia. Superga can be reached by means of the Superga Rack Railway from the suburb of Sassi.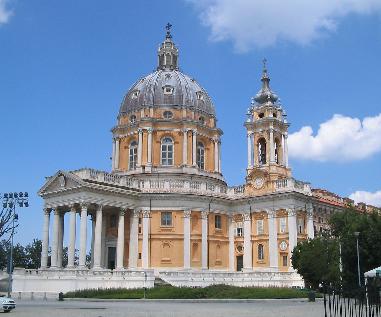 Basilica di Superga
Acknowledgemts: the information about Turin published on this page is licensed under the GNU Free Documentation License. It uses material from the Wikipedia article
Turin"
modified by me.
Images are taken from Wikipedia or were shot by me: they are published under the terms of the
GNU Free Documentation License
, Version 1.2 or any later version published by the Free Software Foundation; permission is granted to copy, distribute and/or modify them with no Invariant Sections, no Front-Cover Texts and no Back-Cover Texts. Subject to
disclaimers